Quality Inn Tulalip - Marysville
48.05373

,

-122.186119
Marysville

,

United States

|
74US$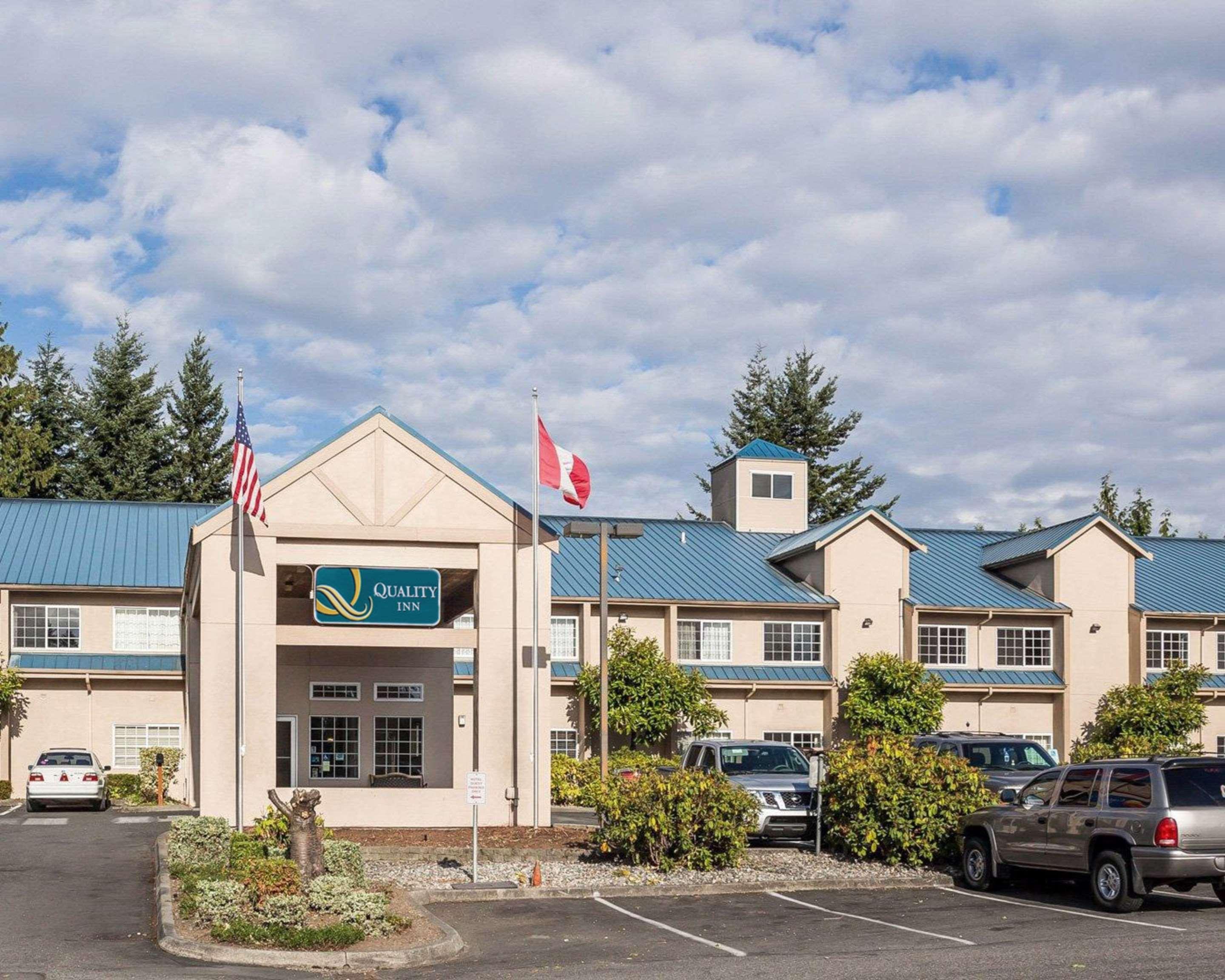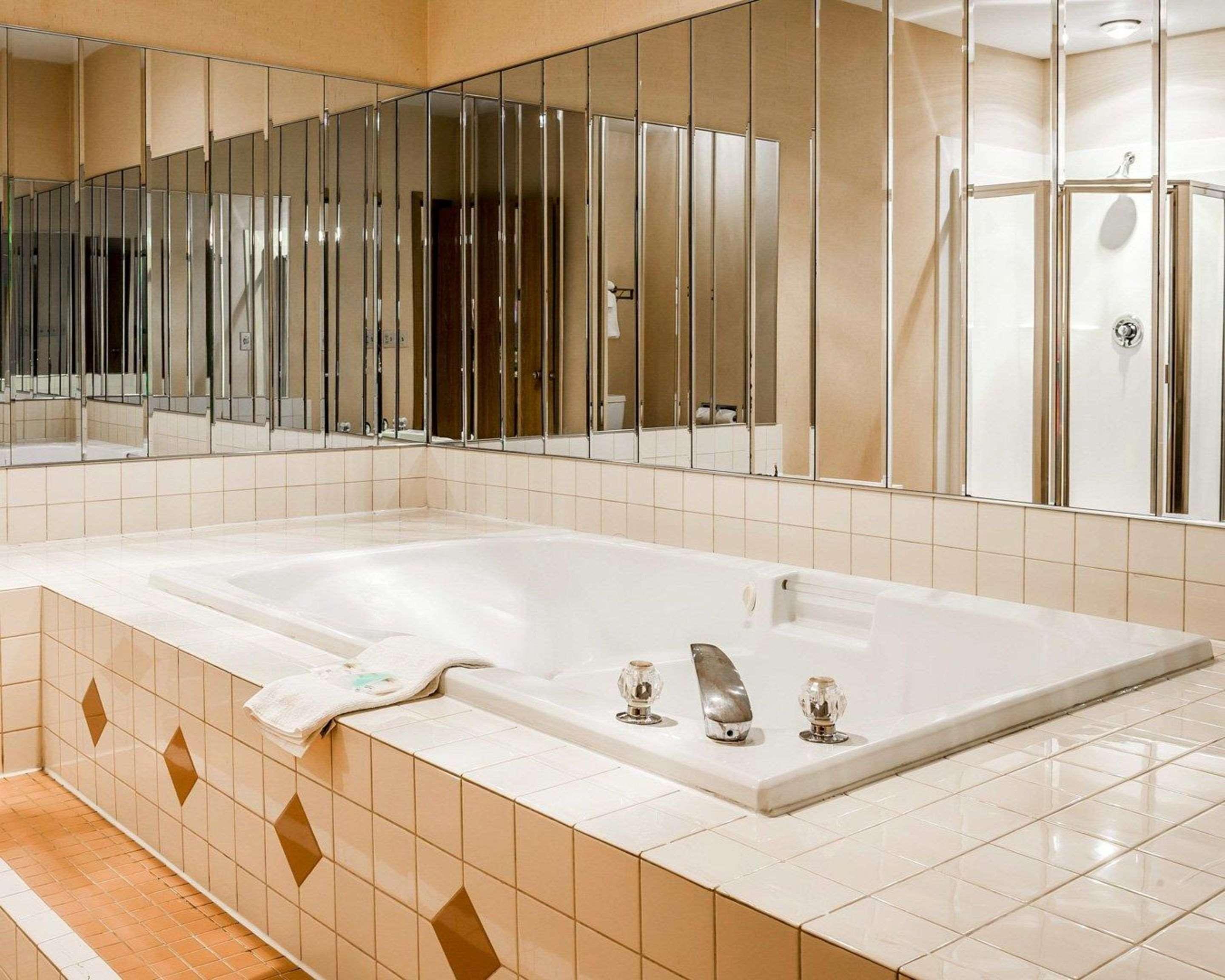 Address
6311 33Rd Ave Ne
,
Marysville
,
Washington
,
United States
,
98271
, Washington State
Overview
Quality Inn Tulalip - Marysville is a superb 2-star property set a 10-minute drive from Tulalip Casino and 10 minutes by car from the 1.6 hectares Legion Memorial Park. This modern inn features 58 rooms and such amenities as storage for belongings and a lobby area.
Location
The hotel provides direct access to Quil Ceda Creek Casino and lies within walking distance from local restaurants and casinos. The 35 - acre Evergreen Arboretum & Gardens is also located 2.4 miles from the smoke-free accommodation. Shoppers will appreciate gift stores, shopping outlets and outlet stores near this Marysville hotel. The nearby sport attractions include Legion Memorial Golf Course, which is 3.1 miles away.
Thanks to a location next door to a train station, the accommodation is well-connected with other parts of Marysville.
Rooms
All air-conditioned rooms at Quality Inn Tulalip - are equipped with television along with coffee/tea making machines for self-catering. Private bathrooms also include hair dryers and towels.
Eat & Drink
The Quality Inn Tulalip - provides a continental breakfast with cold buffet dishes, waffles and hot waffles. Guests can dine at Jack in the Box at a moderate distance from this wonderful hotel.
Leisure & Business
The Marysville hotel has a gym.
Internet
Wireless internet is available in the entire hotel for free.
Guest Parking
No parking available.
Number of rooms:   58.
Former name: Comfort Inn Marysville
Facilities
General
Wi-Fi
Baggage storage
24-hour services
Shuttle
Fitness/ Gym
Laundry
Check-in/ Check-out
Sports & Fitness
Fitness center
Golf course
Services
Shuttle service
Housekeeping
Laundry
Dry cleaning
Facilities for people with disabilities
Toilet for disabled
Bathroom for disabled
Room view
Garden view
City view
River view
Room features
Air conditioning
Heating
Tea and coffee facilities
Ironing facilities
Media
Television
HBO available
Cell phone charger
AM/FM alarm clock
Good to know
Check-in
from 15:00-23:59
FREE
Check-out
until 12 pm
FREE
Pets
Pets are not allowed.
Rooms and availability

Bed options:

Max:

2 persons

Bed options:

Max:

2 persons
Free Wi-Fi

Non-smoking

Bathtub
Queen Room Mobility or hearing accessible

Bed options:

Max:

2 persons
Free Wi-Fi

Non-smoking

Bathtub
Location
6311 33Rd Ave Ne
,
Marysville
,
Washington
,
United States
,
98271
, Washington State
City landmarks
Nearby
Restaurants
Casino
Quil Ceda Creek Casino
2300 ft
1404 1st St
Ebey Waterfront Park
3200 ft
Park
Jennings Memorial Park
1.3 mi
6410 23rd Ave NE
Hibulb Cultural Center & Natural History Preserve
3700 ft
514 Delta Ave
Marysville Comford Park
3200 ft
Church
Northwest Baptist Church
2100 ft
Calvary Marysville
2800 ft
Museum
Hibulb Cultural Center
3700 ft
First Baptist Church
1.2 mi
Church
First Baptist Church of Marysville
1.2 mi
Soundbridge Seattle Symphony Music Discovery Center
1.2 mi
Guru Nanak Sikh Temple of Marysville
1.2 mi
Church
Marysville United Methodist Church
1.2 mi
Church
St. Philip Episcopal Church
1.3 mi
3922 88th St NE
Dry County Distillery
1.8 mi
Heritage Pentecostal Church
2.0 mi
Reclamation Church
2.0 mi
Church
Reclaimation Church Marysville
2.0 mi
Church
92nd St Church of Christ
2.0 mi
Church
St Marys Catholic Church
2.0 mi
Church
Messiah Lutheran Church
2.0 mi
Iglesia de Pentecostes
2.0 mi
Tulalip Bingo and Casino
800 ft
Everett Fire Fighters Hall
2000 ft
Restaurant
Dairy Queen Grill & Chill
2700 ft
Getting around
Airports
Seattle Seaplanes;Seattle Seaplanes Seaplane Base (LKE)
33.1 mi
Boeing Field/King County International

(BFI)
40.1 mi
You can book a shuttle, once your reservation is complete.
Reviews of Quality Inn Tulalip - Marysville
Brian

The bed was comfy, staff was helpfull. Only 10 min walk to downtown...

missing

That we didn't have to go too far to get to casinos or eat.

1.That We heard the freeway traffic through the night.2.Checking out office personnel didn't know how to give AARP discount! 3.Had to drive to casino because we would have had to walk back to hotel from smaller C.casino after dark! We had understood in add that there was shuttle service to & from Comfort.

missing

Interstate noise , carpets were very stained,no elevator, food was just fair,

missing

This is place is extremely outdated and need of a remodel The staff had stained company polo shirts at the front desk. The corporation that owns this comfort inn should lose the comfort inn license. It is bad

Dverthing

missing

The service at the front desk was good, there were plenty of places to eat within walking distance.

We had a staff give us a lesson on how to use the toilet, after she stomped away upset because she had to walk back up the single flight of stairs (upset because she wasn't told she needed to bring a plunger) then laughed about our situation with the people across the hall. Most unprofessional thing I've seen in years. She then told us the toilets are old and gave me a lesson on how to flush... I get it, no one likes to plunge, but this is your job, I was your guest. I feel obligated to say there wasn't even anything in the toilet, just a bunch of tissue paper, since my girlfriend had gotten sick. The lock on the door was broken, the exercise room basically just had treadmills and there wasn't a microwave to be seen in the whole facility. We found a three star hotel where I could actually work out and my girlfriend could enjoy a swim in mukilteo for cheaper. Eith a dishwasher, dishes and a microwave in our room. Please, do yourself this same favor, you'll be glad you did.

missing

No elevator-I had to lug all my suitcases up stairs along with my young kids. Smoking-I was in a non-smoking room but could smell cigarette smoke coming from the smoking room a few doors down all night long. Our room wasn't cleaned-On our 2nd day while we were out, housekeeping came in and made the beds but didn't remove breakfast dishes or anything else. When we got back late that night, the room smelled of old coffee and yogurt. Breakfast was terrible-Bacon and eggs were microwaved. Condiments were very limited. They had butter, ketchup and jelly and that was about it. It would have been nice to have hot sauce, peanut butter, hot chocolate, and a better fruit selection.

missing

Location n breakfast was great.

Balcony be nice or patio door.

missing

Scrambled eggs very hard and bed was somewhat soft

missing

Not much. Location was ok

No elevator. Noisy room. Holes in wall and door from someone punching them. Room was a smoking room but was really really smelly.

missing

Quiet nice clean and yummy breakfast.

Nothing.

missing

great bed and pillows, and the the room was very neat and tidy. The staff was extremely helpfull

missing

The continental breakfast was good and the staff was helpful and friendly. It was clean for the most part. It is a little older, so probably harder to clean in the nooks and crannies.

It smelled like they sprayed something to cover up the smell of old and lingering smoke odor. I am very sensitive to both perfume smells and smoke (get severe headaches from them), so having both of those lingering odors was not favorable. They did let us move to a different room from the first one that smelled more like old smoke, which I appreciated.

missing

Great location. Comfy pillows and nice free breakfast

missing

Just a low class style motel. mattress definitely need updating

missing

Very close proximity to the Tulalip Cason where we were attending an event. Also close to the outlet centre.

I had originally booked two rooms for the Saturday night. I then called and booked the same two rooms for an additional night (Friday). I did get the ladies name when I called and she read back the confirmation that we were booked for two rooms for two nights. When we arrived they had only booked one room for the additional night. The lady at the desk was quite dis interested and bordered on rude. They did sort it out and we had the two rooms for the two nights but we all felt that they really couldn't care less.
FAQ about Quality Inn Tulalip - Marysville
How far is the comfortable Quality Inn Tulalip - Marysville from the city center?
Marysville city center is reachable within a 10-minute walk from the comfortable Quality Inn Tulalip - Marysville.
What landmarks can I find in vicinity of Quality Inn Tulalip -?
Staying in Quality Inn Tulalip -, you shouldn't miss Marysville's main landmarks such as Tulalip Casino (2.4 miles), the 3.5-acre Evergreen Arboretum & Gardens (2.5 miles) as well as the 1.6 hectares Legion Memorial Park accessible with a 10-minute drive.
Is there parking at the comfortable 2-star Quality Inn Tulalip - Marysville?
Yes, the comfortable 2-star Quality Inn Tulalip - Marysville features a parking lot available on site.
What are our dining options during the stay in Quality Inn Tulalip - Marysville?
Unfortunately, Quality Inn Tulalip - Marysville doesn't have on-site restaurants, but guests can dine in Jack in the Box and Teriyaki Bowl restaurants placed within a 7-minute walk from the property.
Can I have breakfast at the Marysville hotel?
Yes, guests can enjoy cold buffet breakfast provided by the Marysville hotel.
What time is check-in and check-out at the Marysville inn?
Guests of the Marysville inn can check in from 3 PM to 11.59 PM and check out from 12 PM.
Which amenities are included in the rooms of the comfortable Quality Inn Tulalip - Marysville?
Every room at the comfortable Quality Inn Tulalip - Marysville includes television as well as smoke detectors and an electronic key card for guests' security.